Oils and Lubricants
IOR is an authorised distributor of Caltex Lubricants.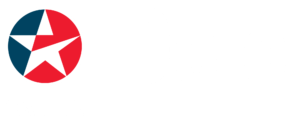 Delo® has been delivering advanced engine protection for over 80 years – going further since 1935, with a history of technological firsts and innovation.
As authorised distributors of Caltex lubricants, IOR are the specialists that can meet all your fluid needs. We can supply a full range of Caltex Delo® Engine Oils, Hydraulic Oils, Gear Oils and Grease
Please call directly through to the Customer Service team or speak to your Account Manager for more information or to arrange an assessment by our oils and lubricants specialist.
ORDER NOW! Phone: 1300 457 467 or email: [email protected].
Check out the range available from IOR
Not sure which products are right for you? Check out these helpful links or arrange an assessment with our oils and lubricants specialists by calling 1300 457 467.
Order Now!
Delo is available from IOR in Brisbane, Toowoomba, Dalby, Roma, Goondiwindi, Emerald, Gladstone, and Rockhampton. Call 1300 457 467 to place an order today!